Bismillah.
Tik tok tik tok.jam berdetak-detak...minggu depan dah nak balik rumah sewa..tskk..tskk..tskk..selalu la macam tu..bila dah lama duduk rumah rasa nak balik rumah sewa..bila dah hampir tiba waktu nak balik..rasa macam tak nak balik lagi..huwaaa..sedih..sedih..mengapa begini jadinya..oh my home sweet home..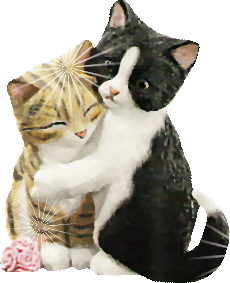 Meninggalkan yang dikasihi demi meneruskan perjalanan hidup sendiri.
Dan masa nak hampir ni lah rasa macam tak berapa nak sihat jugak.Semoga semuanya akan baik-baik je.Waaa..nanti tak tahulah akan dapat update blog macam selalu lagi ke tak..namun i akan cuba la setakat mana yang mampu.
Maybe and have to be subjects sem ni agak tough.Lagi-lagi i tak fluent Bi.Berterabur ! Kena struggle sikit nak tebus kesalahan sem-sem yang lepas.Minta maaflah kalau nanti dah jarang berblogwalking dekat blog uols.Even now dah slow dah sikit.
Kena jadi lebih serius dan tak main-main.
Banyak benda yang nak diceritakan tapi semua jadi draft.Haha..entah macam mana boleh tak sempat nak publish entah.Asyik tergantung je buat entri.
Btw,
i dah ada twitter! Baru je buat..haha.Mula dah terbukak hati nak buka balik laman sosial.Tapi tak tahu la bertahan sampai bila ni.
Mai la follow
@Mas_FVOME
kalau rajin.
Oh ya sedikit info..kalau korang nak link kan entry korang ke dalam twitter secara automatik bolehlah pergi ke
Twitterfeed.Com .
Sign up guna blogger pun boleh then masukkan url dan link kan ke twitter.Done.
Peace! Till then.
200920160203PM
TUESDAY
HOME SWEET HOME